New Month = New Photo in our Caption Contest at Linden Line Designs, LLC. This month's photo is "Ryker". Isn't he extremely handsome! What a great photo. Wanna enter the contest?? It's easy ... All you have to do to enter our monthly
contest
is submit a cute or silly caption to accompany Ryker's photo - and you will have a chance to win a FREE collar for your family pet.
I would like to thank Sandy - Ryker's mom for submitting this beautiful photo of Ryker for us to use for this Month's Caption Contest.
There are so many wonderful blogs out there in blogland, and
Ryker Rules
is one of my favorites. Sandy takes such beautiful photos of Ryker. You will have to stop by and see for yourself. She lives in Alaska, and just wait until you see the scenery - extremely stunning.
Here is another drawing that I finished. Currently, I am taking
an online Sketchbook Delight class with Alisa Burke
. I am truly having a lot of fun. Normally you can find me at the sewing machine, however, I am branching out...and now I am learning how to draw.
My husband bought me a book recently entitled : 50 Artists You Should Know, written by Thomas Koster, with contributions by Lars Roper. In this book, they included this painting by Picasso and I immediately fell in love with it... so ... I thought "what the heck"...let me see if I can draw this using colored pencils. Oh my gosh, I couldn't believe how it turned out. I was totally surprised. Here is it...what do you think? Not bad, for a total, and I mean total beginner:
Oh, and I am using a book that we purchased from a used book store as my sketchbook. (my drawing Picasso's painting isn't a part of the online class - I just drew it for fun.)
Anyways, I better get back to sewing and completing the orders that I have.
Don't forget about "Follow Friday 40 and Over" hosted by Java: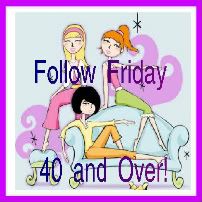 Wishing everyone a lovely weekend.
P.S. Here is the winning caption for February's Photo:
Clear the runway!!! Preparing for takeoff!!!' submitted by Jessica S.
February's Photo was submitted by
Lucy the beautiful boxer.
Thank you Lucy! We truly enjoyed all the entries we received for your photo.